Are you a dessert lover too? Do you love the smell wafting from the small and cozy bakeries?
If yes, then we have the perfect list of Delhi bakeries for you. Most of us love the smell of baked goods smell and love munching on fresh and moist cakes, muffins, etc. which is why Delhi makes the best place for us bakery lovers. Delhi is quite popular for its numerous cuisines and is known to be one of the top food places in India which is why it is safe to assume that it has one of the best bakeries here too.
In this article, we have listed down a few of these top bakeries in Delhi that every bakery lover should try to get a wholesome and delicious experience. So, what are you waiting for?
Go and try and these amazing bakeries now!
1. Wenger's
Where: Connaught Place
Cost For Two: ₹400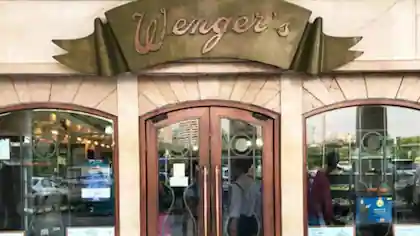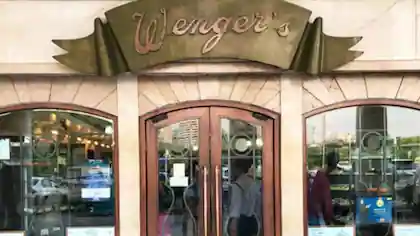 One of the oldest and most favored bakeries in Delhi, Wenger's is the ultimate place to get your desserts and baked goods where you can be sure to never be disappointed by the taste or the quality. This Swiss confectionary has been offering some really delicious and amazing baked goods and desserts to customers since 1926 and has the same feel to it too. Although it doesn't have sufficient seating arrangement, it makes a wonderful place to visit with friends and family for ordering cakes, cupcakes, croissants, etc.
The service here is pretty good and the items are not too expensive plus the desserts. The desserts are so delectable and fresh that you can never stop with a single piece! If you decide to visit this bakery make sure you try their Mutton puff and their Apple Pie. It is really fresh and delicious and will make instantly your mouth water.
2. Whipped
Where: Greater Kailash 2
Cost For Two: ₹550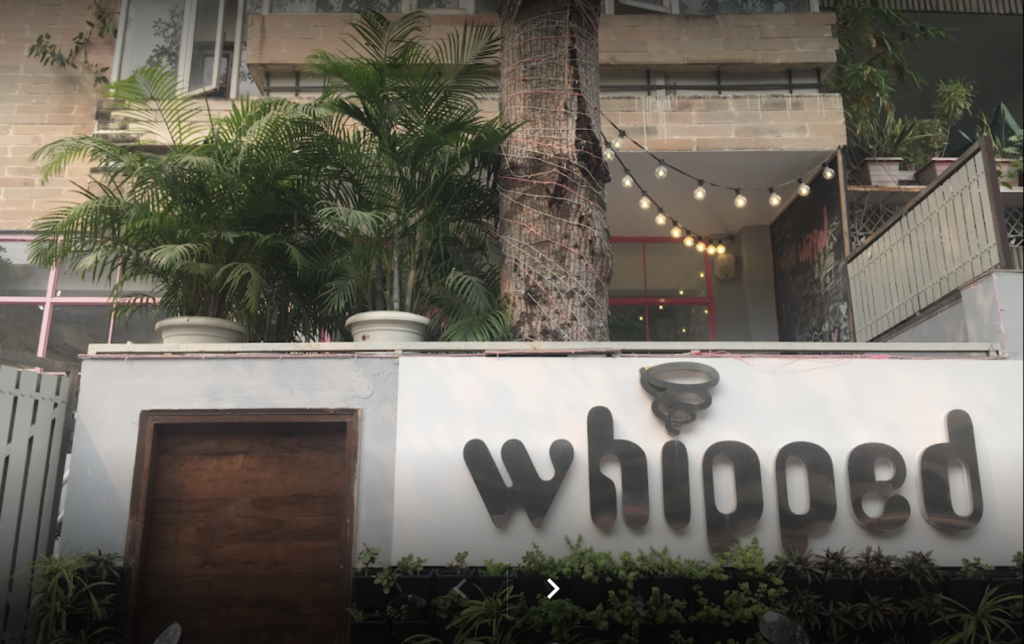 Whipped is certainly another top class bakery in Delhi which not only offers outdoor seating to the customers but also offers home delivery services so you can order any dessert that you want and enjoy it in your bed. This place is particularly famous for its handcrafted desserts and delicious cheesecakes in which you will find many choices to appease your palate. It is also not quite costly and offers great service to the customers which is why it is so popular in Delhi.
They have a small balcony which is cozy and nice for a quiet conversation and their Red velvet cake is certainly the best in the town. However, their cheesecakes are out of this world so make sure you try them whenever you decide to visit or order from this place. This is a one shop stop for all your dessert craving and you will never be disappointed by their collection of quality dessert.
3. Maxims Pastry Shop
Where: Kailash Colony
Cost For Two: ₹300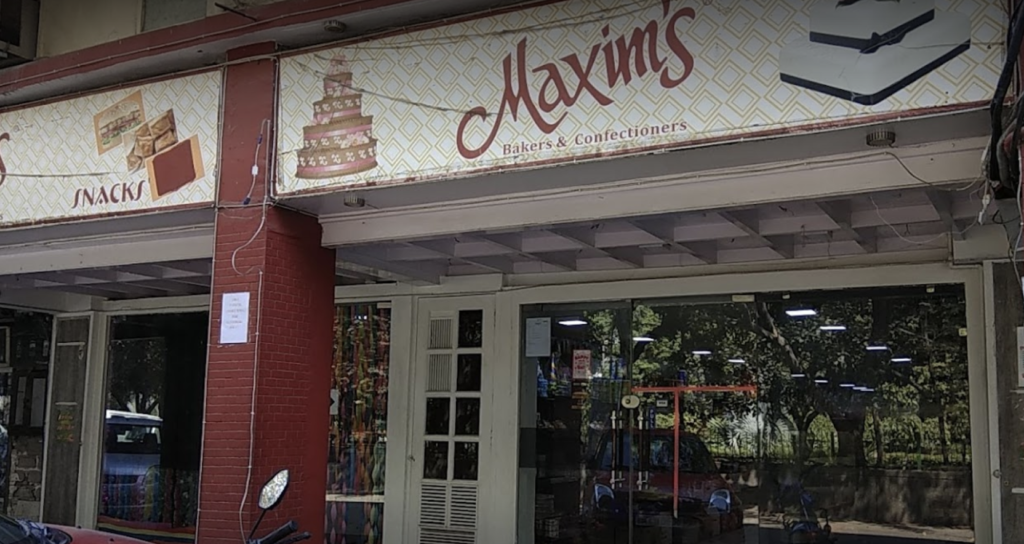 This is one of the cheapest and most favored bakery in Delhi which serves a variety of cakes and dishes to the customers. This place is so amazing that once you visit this place, you would want to try every dish and dessert available here and would not be disappointed by a single item served to you. It is a nice small bakery with a great ambiance although there is no seating place here so you only have the option to take away your order. Their service is impeccable and impressive and you should absolutely try this bakery if you are in the GK area.
You will find here an assortment of cakes, pastries, and cookies but that's not all, you can also take away pizzas, hot dogs, patties, etc. from this place. All their food items are freshly made and really yum so make sure you visit this bakery at least once. Also, don't forget to try their Chocolate Chip Truffle, it is really moist and decadent and completely melts in your mouth.
4. Mr. Crust Bakers
Where: Vijay Nagar
Cost For Two: ₹400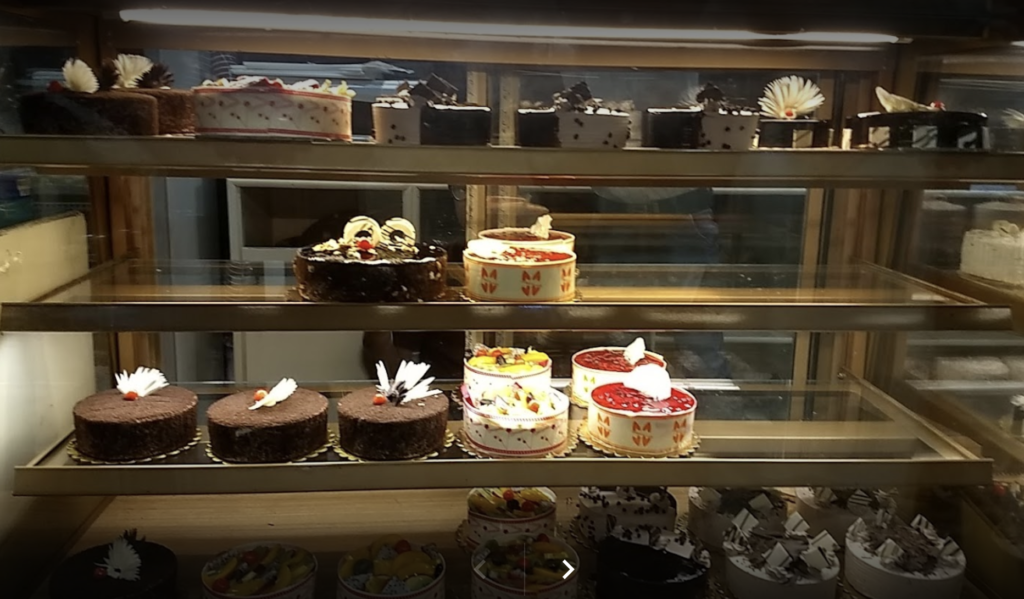 Mr. Crust Bakers in not only a great place to have desserts and baked goods but are also good for having fast foods like Burgers, Sandwiches, Rolls, etc. The bakery is huge and has a big display fridge to show a variety of desserts items like pastries, puddings, cupcakes, etc. while people can sit and enjoy their meal and order anything that they like from the display. This bakery is perfect for purchasing savory bakery items and snacks and won't ever disappoint your taste buds. You will find all kinds of cakes here for different occasions and find them easily affordable too.
Since they offer home delivery service you don't have to worry about wasting your time and enjoy a good meal at home. However, you will find only vegetarian items here so be prepared but apart from that, this is a great place to get breakfast and snacks. If you ever visit this place then make sure that you try their Fruit Pudding and Waffles as they are really amazing here and one of the best in the town.
5. Sugarama Patisserie
Where: Shahpur Jat
Cost For Two: ₹500
For people who stay in Shahpur Jat or nearby, Sugarama Patisserie is the ultimate place to eat bakery stuff and desserts. It is a nice, little, cozy bakery in a small street and has a colorful and vibrant interior but the smell wafting from the bakery beats everything else. They serve the best macaroons in the town and deliver the various desserts in a nice small packaging which makes it more attractive to the customers.
This place offers home delivery service to the customer and allows you to order for dessert hampers and gift packs which you can take for your loved ones. Apart from the great ambiance and baked items, the service here is quite courteous and prompt so you won't leave disappointed from this place ever. Overall, this is certainly a good place to order desserts and birthday cakes and is the perfect bakery to get the best Macaroons and Tiramisu in the town.
6. The Bombaykery
Where: DLF Phase 4
Cost For Two: ₹300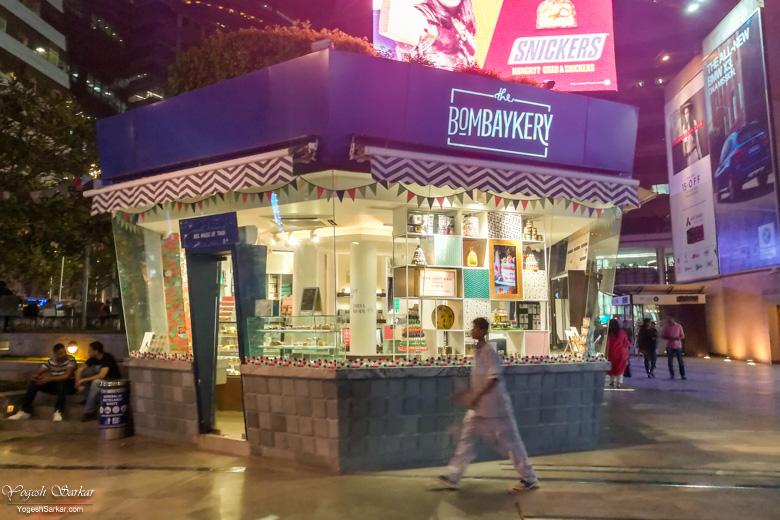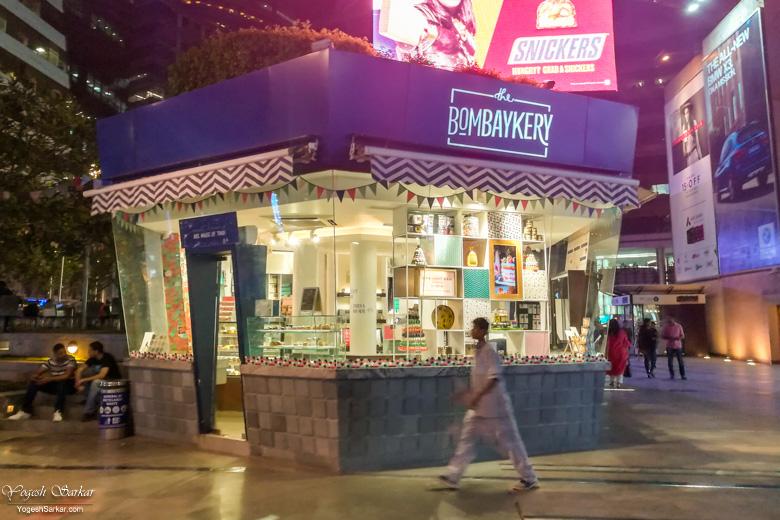 An extremely affordable bakery located in Gurgaon, The Bombaykery is another popular place which sells the most delicious pies and biscottis. However, that is not all, they have a wide assortment of baked items and desserts including cupcakes, macaroons, brownies, etc. If you aren't sure what to order then you can check out their menu and the baked items displayed in their bakery shop. Since this bakery is reasonably priced, you don't have to worry about burning a hole in your savings account and can easily enjoy good desserts, quiches, paos, etc.
One great thing about this bakery is that it helps you maintain a gluten-free diet by offering baked goods that are gluten-free. Isn't that awesome now? You will find a variety of desserts here so there is no chance you are going to return empty-handed and each of their items is delicious and freshly made so you won't ever get disappointed.
7. The Cake Story
Where: Sector 50, Gurgaon
Cost For Two: ₹400
Another small and cute bakery which offers an assortment of baked goods and desserts to the user is The Cake Story. Since this is a small bakery, you won't find seating place here to enjoy your dessert and dishes here but you can easily get things home delivered to you whenever you want. This bakery is quite cheap too so you won't burn a huge hole in your pocket and can savor your desserts peacefully and slowly.
The cakes are all soft and fluffy and the cream used in the desserts is always fresh which makes it a delight to eat them. Their service is pretty great too so you won't have to wait too long in the line and they also offer home delivery services so you can get the desserts and cakes at home. Rainbow Pastry and Chocolate Mousse are especially amazing over here so make sure to try them whenever you visit the place.
8. The Big Chill Cakery
Where: DLF Mall of India, Noida
Cost For Two: ₹700
Another nice and cozy bakery place to satisfy your sweet tooth, The Big Chill Cakery not only serves desserts but also offers delicious breakfast items like pizza, pasta, sandwiches, etc. to the user. They have a collection of mouthwatering items which look and taste beautiful so you won't be disappointed at their bakery ever. Their cheesecakes are smooth and melt in your mouth with every bite, regardless of the flavor and make a great experience for anyone who loves eating cheesecakes a lot.
That's not all though, this place offers a great ambiance to the users and you will particularly enjoy their fun yet soothing background score. Although this place is quite expensive, it is worth every penny that you will spend here. If you ever decide to visit this place make sure that you try their Tiramisu and Bannoffee Pie, it is absolutely delicious and will make you crave more of it with every bite.
9. Fat Butterfly Bakery and Café
Where: Sector 50, Gurgaon
Cost For Two: ₹1000
Another great bakery with a nice and cozy ambiance is Fat Butterfly Bakery and Café where you can spend a fun evening with your friends while eating delicious desserts and bakery items. The entire place is painted with bright vibrant colors. Apart from the colorful décor, the place has a large seating area so you can hang out easily or you can get the items home delivered which you would like to have. Although this is a costly place and is likely to burn a big dent in your budget, you are sure to enjoy having those delectable and aromatic desserts which are served at this place.
You will also find their Pasta, Spaghetti, etc. quite delicious and worth the penny spent and would absolutely love their Cheesecake which tends to be fresh and moist, just the way you like it. The specialty of this place is the Blueberry cheesecake shake which is easily the best shake in the town.
10. Ka Eclairs & Kafe
Where: Sector 18, Noida
Cost For Two: ₹1000
Ka Eclairs and Kafe is undoubtedly another great café cum bakery which serves an assortment of baked goods to the customers which are both freshly prepared and delicious. The inside of the bakery is nicely decorated and the moment you enter here, you can smell the delicious aroma of baked goods which makes it feel like you have just entered heaven. The ambiance of this bakery is really pleasant and soothing and the staff is quite helpful too which makes the overall experience quite memorable.
Apart from the look and the service, this place serves amazing pastries, pies, etc. and you can also find here desserts in a jar for a unique and satisfactory experience. This place is particularly famous for its Apple Pie which is said to have a well-cooked filling and tastes like heaven. It is a slightly expensive place but it is certainly one of the best bakeries to try in the town.
11. Sweet Tickles
Where: IP Extension
Cost For Two: ₹500
This is a popular home bakery situated in IP Extension which is the perfect place for people in East Delhi to order cakes and desserts. Sweet Tickles is a reasonably priced bakery where you will find a variety of cakes and desserts in the most amazing flavors ever. Apart from delivering cakes, this place also makes fresh fruit cakes, cupcakes, cake jars, tartlets, and so on. Since this is a home bakery, you cannot visit the place to check their desserts and cakes but you can easily find their menu and photos online and since they offer home delivery services, you don't have to worry about picking up your order too.
This place is the best for getting customized birthday cakes or you can bulk order dessert hampers to give away at your office or home parties. What makes this bakery special is that each of their baked goods is prepared carefully and with love and just taste so damn good that you won't ever be disappointed with any o your orders.