Are you planning to open your own bakery soon?
Opening your own bakery is a big step and especially a fun one if you love to bake. However, as is the case with every business, just your passion for baking isn't enough to make your bakery successful. You have to plan and manage your bakery well if you want to see it grow and become popular among the consumers.
Sadly, a lot of us make many mistakes when opening our first bakery business which can make the progress quite slow and painful. However, if you want to skip this heartache then it is better to know about the mistakes that most new bakery owners make and avoid them.
Here are the top 5 things to avoid if you want to open a successful bakery business.
Failing to Get Your Bakery Insured
One of the biggest mistakes that a new bakery owner can make is to not get their bakery business insured. That's right, it doesn't matter if you own a big bakery shop or a small bakery shop, you have to get it insured to protect yourself financially.
You might be confident about your baked goods and might trust your employees a lot but it is important to get insured nevertheless. Insurance will ensure that you don't end up losing a large sum of money if the unexpected happens. It will also keep you protected financially in case of any accidents that might happen in your bakery.
So, once you have your bakery shop ready, make sure that you get it insured before opening up to people.
Forgetting to Take Inventory and Keep a Track of Your Daily Expenditures
A lot of people don't pay much attention to their inventory or their expenditure and these are the people who end up losing a lot of money. When you are opening a business, you have to be careful with your spending and you can't do that unless you have an idea of your daily transactions.
Now, you might love to bake and don't really wish to handle the bookkeeping or accounting part of the bakery business. That is fine but you need to hire someone to keep track of your daily earnings, expenses, and note the inventory. This is extremely important if you don't want to lose huge chunks of funds in a short time.
Also, don't be completely dependent on your hired accountant/bookkeeper. Do periodical checks to make sure that everything is as it looks otherwise you won't have any idea what is going on with your bakery business.
Not Pricing Your Products Adequately
Another huge mistake that a lot of people make is to price their products lower than their actual value. This might get you a lot of customers but this will also mean that you will be doing business in a loss. So, it is important that you do the pricing of your products before you open your bakery and price them correctly.
It is important that you price them adequately from the start because you will end up losing a lot of customers if you change the price suddenly. And this will also give you an idea about which product works well and which product you need to pull off the shelf.
For pricing, you will need to call the local vendors and get an estimate on the raw materials. Also, include the manpower used behind the product and time that it took and choose a price which will match the effort spent on a product. Don't undersell your products to rule out the competition because you are hurting yourself in the process.
Opening a Bakery without any Business Experience
This is yet another gigantic mistake that a lot of new bakery owners make. They open a new bakery without any prior experience of working in a bakery. Starting your own bakery might sound like a lot of fun but there is a lot of work involved in it.
It is not just baking your favorite products and selling them to the customers. It involves a lot of tasks like managing your employees, listening to your customers, displaying your products in an attractive manner, keeping an inventory, and so on. You also have to plan a menu and make executive decisions about your bakery which could make or break it.
This is why it is important that you get adequate work experience in a bakery before you open your own. Go and work under successful bakers and see how their kitchen and the bakery work. Take workshops and classes to learn more about the bakery business and once you are confident, start your own bakery.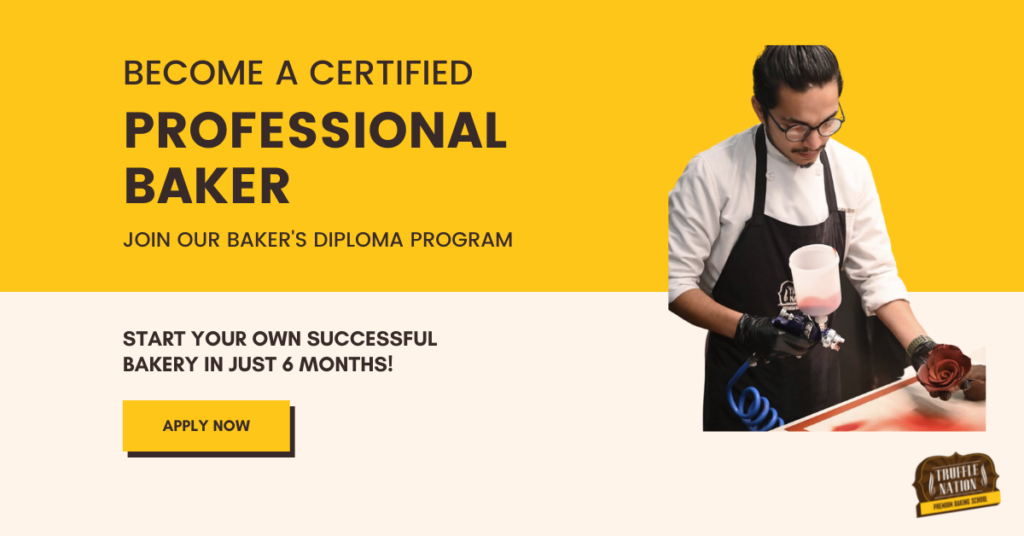 Read more: Baking institutes in delhi
Hiring Less Manpower to Help with your Bakery
You might think that if you hire fewer people to work in your bakery, you will save more on the salary. But this can turn out to be quite disastrous if you don't have sufficient people working ins your bakery. Your customers might leave dissatisfied and your employees might end up protesting too so don't be a fool to save on the manpower.
Depending on the size of your bakery, you could need anywhere between 5 – 20 people to help in your bakery. If you are offering home delivery services then you would need 3-4 people to work the deliveries. And if you are serving the customers in the bakery then you would need 2-3 people to work this section as well.
The point is that you need to have enough people to perform the various jobs at your bakery. This will allow your bakery to run efficiently and without any hitch.
Conclusion
Yes, starting your own bakery is exciting and scary. But if you are careful and have proper experience then it can turn out to be quite rewarding.
So, make sure that you research, plan, and build experience before you go ahead and open your own bakery. Also, don't hesitate to take help from successful bakery owners when you are just starting out.